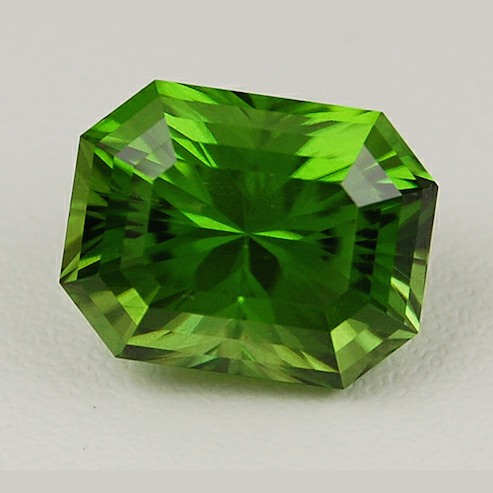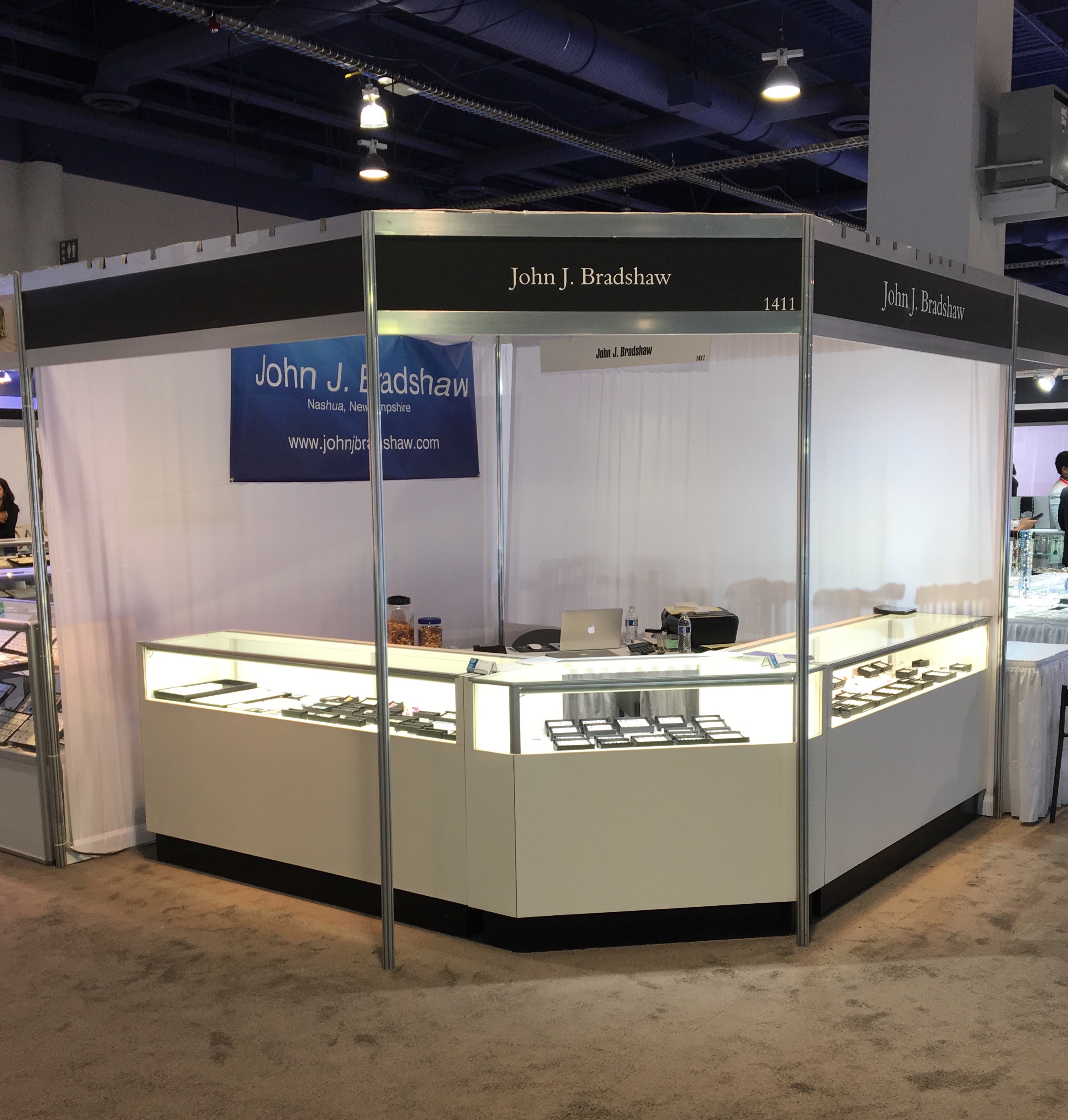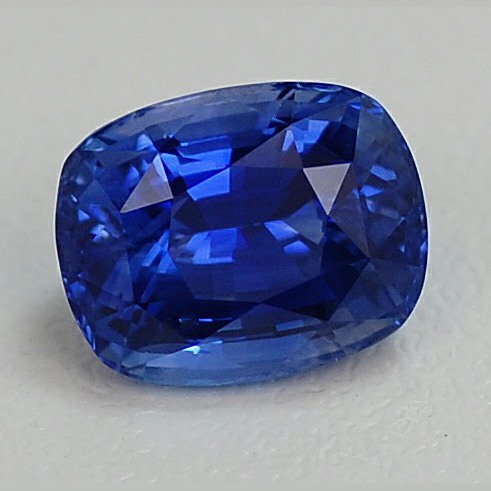 Welcome to johnjbradshaw.com specializing in exceptional custom cutting since 1979. Additionally, we import fine gemstones from our worldwide sources that are hand selected to meet the same exacting standards as our custom cutting.
We hope you enjoy browsing our pages and look forward to working with you for all your gemstone needs.
As an AGTA "firm" member, we offer wholesale privileges to retailers, goldsmiths, and designers that are active in the gem trade.
Latest News
June 2019
Las Vegas Show Report: This year was the first year that the AGTA show and JCK were in different venues in the city. We exhibited with AGTA at the Las Vegas Convention Center. Moving your booth within a show can be upsetting to buyers used to a well defined path at large trade shows like Vegas and Tucson. Moving the entire show can be downright confusing. Although there were a few bumps in the road, overall we were satisfied with the end results. Many repeat customers managed to find the booth and we even met a few new ones.

Blue sapphire, aquamarine, and spinel (grey) were our best sellers at the show. U.S. sourced sapphires from Montana were desirable as well. Garnets in all the flavors continue to be in high demand. The rare and unusual stones also fared well at our booth. Benitoite and grandidierite along with sunstone and sphene, to name a few, shared the limelight with the more traditional gemstones.
There will be a quick buying trip to Sri Lanka in the near future. If you have any special requests, be sure to let me know as soon as possible so that I can be on the lookout for those special items to help your business be more successful.

The website is a good place to start to see if a particular stone may be in stock. Not quite everything is listed and new stones are added weekly. If you don't see it on the website, please give me a call or email.

Thank you for stopping by the website and thank all of you for making it a success. As material is continually being cut or purchased, please contact me by phone or email if you don't see what you need. Feel free to contact me regarding how I can help in training staff, organizing a gemstone roundtable or to sourcing your gemstone needs.
If you haven't already done so, please register by clicking on the "Register" link at the Login page. You may then login with your info and browse to reserve any stones that you wish to see. Orders are sent out for a 10 day approval period. If you have any questions, help is an email or a phone call away.
Pictured above:
Left : Peridot from Burma weighing 16.92 ct., custom cut rectangular brilliant.

Center: AGTA GemFair Las Vegas 2019, Booth #1411

Right: Blue Sapphire (unheated) from Sri Lanka weighing 7.17 ct, mixed cut cushion.